We've been thinking about using Submittable for a while. We get a lot of submissions, and we're using gmail, and it can get a little crazy. That's why every now and then I can't find a submission. I'm not sure this happens to any of the other editors. So shhhh. That's our little secret. Don't tell anyone.
And also, if you're that submitter, I'm sorry. 
I've read a lot of reviews about Submittable and organizations seem to find it useful. We will end up charging a small fee to submit, mainly to cover the cost of using Submittable, which is not free. Maybe, if we're lucky, the fee will help cover some of our other admin costs as well.
I read several articles debating charging writers fees to submit, and there's plenty of back and forth on that, ranging from being totally reasonable to totally evil. I will promise you this. When I win one of those zillion dollar Powerball drawings, it will be free forever. That's a campaign promise.
Anyway, we're technically in the two week trial, so we'll see how we like it and if we want to continue using it. If you're planning to submit, please check it out. I haven't added photography yet, so use gmail or Instagram for that (follow the regular submission guidelines per usual.)
Check out our button. Is that professional or what. Sweet!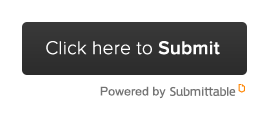 EV & the PLM Team