I'm so thrilled to be meeting you today as the new Features Editor for Parhelion Literary Magazine.
This is a great space. I know, because the staff here was kind enough to let my story, Scooter Kid, live in the February 2019 issue. It feels perfectly at home at Parhelion, and so do I.
As Features Editor, I hope to make this space even greater—by keeping the literary conversation going between issues.
I plan to share with you my thoughts as a lover of everything lit. In fact, that love began where this magazine was started, in Richmond, Virginia—where I spent more time than necessary to earn an English degree and my MFA in Creative Writing from VCU.
In the ensuing years, I've kept up the creative writing-and-sharing process—both in person and online. A couple years ago, I started a blog and received feedback I have never forgotten: "this is about connecting, not just writing."
I'm applying that advice to my role as Features Editor for Parhelion, because creativity doesn't happen in a vacuum. Let's inspire each other.
To do that, I'm looking for your take—in the way of short articles, essays, and book reviews—to be featured right here. Do you have insider's scoop on a literary organization or event in Richmond or beyond you'd like to highlight? I'd love to see it! Or, how about an essay on what the writer's life looks like for you? Essays on craft—from inspiration to perspiration to publication? Or, how about a snappy book review on a literary novel or collection of poetry or essays we shouldn't miss (but often do—especially if it's from an indie publisher that doesn't get much press)?
Timely or timeless, make us care. And speaking of timely, we may make the occasional special call for submissions. Like right now, since it's May, we're looking for pieces about mothers and motherhood, whatever that looks like to you. Not to leave out the guys, let's make June the month to send along pieces that touch on fathers and fatherhood.
See all the specs for Features/Reviews at Submittable. Just hit the handy button, below.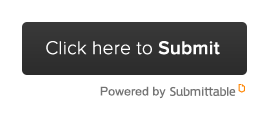 More very soon,
Rebecca