Photography by Leeta Harding
What we're seeking
Wondering just what we're looking for in fiction,
flash, poetry, and creative nonfiction?

Meet us where language is sometimes enough, but meaning-making is even better. Where traditional meets unconventional and profane meets good. Where story erupts in your truth—or, better yet, a universal truth. Where the American South meets the world. And where, in the far-flung sky of your creative mind, basic elements like light and ice illuminate our view. Give us your mock sun, your parhelion in words. It's the closest we're going to get to that big star in the sky.

ANNOUNCEMENTS (updated Jan 3, 2021)
Parhelion is currently closed to submissions. We will open again in April.
Check back here and/or check our Submittable page for updates.
Update to flash submissions!
We received a question about this on Facebook, so I'm updating how we accept flash. Parhelion now accepts up to three flash pieces per submission…
Please put everything in one word document so we can easily read through it.
Flash can be either fiction or CNF.
As a reminder, a single flash piece should be no more than 1,000 words.
**Please note we are not taking photography or art submissions at this time.**
Open to Features!
We always accept features, including: book reviews, author interviews, articles on writing, literary events, and other related topics. For more detailed information, please check out our call on Submittable.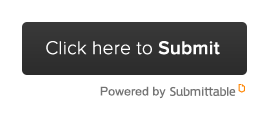 ********************************************************************
General info in a nutshell
(please see Submittable calls for more details)
Parhelion publishes in the Winter, Summer, and Fall. We regularly publish features (interviews, book reviews, and literary/writing related topics).
To get an idea of what we publish, check out the current issue and our archives.
At this time, we are unable to compensate contributors.
Please allow up to three months for us to reply to your submission. Sometimes it takes longer.
Rights revert back to authors upon publication.
We do not accept previously published written work.
Simultaneous submissions are acceptable as long as we're notified immediately if the work is selected for publication elsewhere.
Response Times
All the PLM editors work differently and have different response times. You may get a response quickly or you may not hear from us until we are making our final selections for an issue (so, up to three months).
We try to respond to everyone, but if you don't receive a response, that means your submission was not accepted.
Fiction, Flash, & Nonfiction:
Please double-space and use 12 point font.
Most of the stories and essays we accept run around 8-12 pages.
Flash should be 1,000 words or less. You can submit up to three pieces in one submission–please use one word document. Flash can be fiction or CNF.
Novel excerpts are accepted if self-contained.
Poetry:
We feature multiple works by three to four poets in each issue. Please send no more than 10 pages of poetry when you submit. That could be one poem OR ten. Send us your best 10 pages:
typed, single-spaced
12 pt. font
as one docx file
start each poem on a new page
no accompanying visuals or graphics
we tend not to publish poems that are overtly about politics, nature, or religion
We look forward to reading your work!