Photo by Leeta Harding
ANNOUNCEMENT: Parhelion is open to short story, flash, poetry, and creative nonfiction submissions for Summer 2020. To submit, click the Submittable button below.
FEATURES: We are always accepting features, including: book reviews, author interviews, articles on writing, literary events, and other related topics. We also run CNF, fiction, flash, and poetry as features—although we typically pull those from the specific category calls. For more detailed information, please check out our call on Submittable.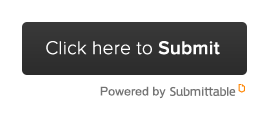 ********************************************************************
Parhelion Literary Magazine welcomes submissions for fiction, nonfiction, poetry, and visual art. We are especially interested in strong voices, compelling stories, and innovative narrative technique. The same general thinking applies to visual art as well: thought provoking, innovative, eye-catching. Most importantly, we want to connect to your work emotionally. We want to feel something when we read or view it.
General Info
At this time, we are unable to compensate contributors.
Please allow up to three months for us to reply to your submission. Sometimes it takes longer.
Rights revert back to authors upon publication.
We do not accept previously published written work.
Simultaneous submissions are acceptable as long as we're notified immediately if the work is selected for publication elsewhere.
Fiction, Flash, & Nonfiction:
Please double-space and use 12 point font.
Stories and essays should not surpass 5,000 words; flash 2,000.
Novel excerpts are accepted if self-contained.
Poetry:
We will feature multiple works by three to four poets in each issue. Please send no more than 10 pages of poetry when you submit. That could be one poem or ten. Send us your best 10 pages:
typed, single-spaced
12 pt. font
as one .doc, .docx, or .pdf file
start each poem on a new page
no accompanying visuals or graphics
we do not tend to publish poems that are overtly about politics, nature, or religion